We're looking forward to the start of groms club again this year.
New season of groms club starts 1st June
We'll be returning to the beach again on Sunday 1st June 2014 for our first groms club session. Sessions will be held at the same time as last year (9.30-11.30).
In the 2 weeks before we are running coaching training sessions for our volunteers – 18th & 25th May
If you'd be interested in volunteering with us please do come along to these sessions and join in!  It will be a mixture of beach and clubhouse training so we are well prepared to guide the groms in their learning.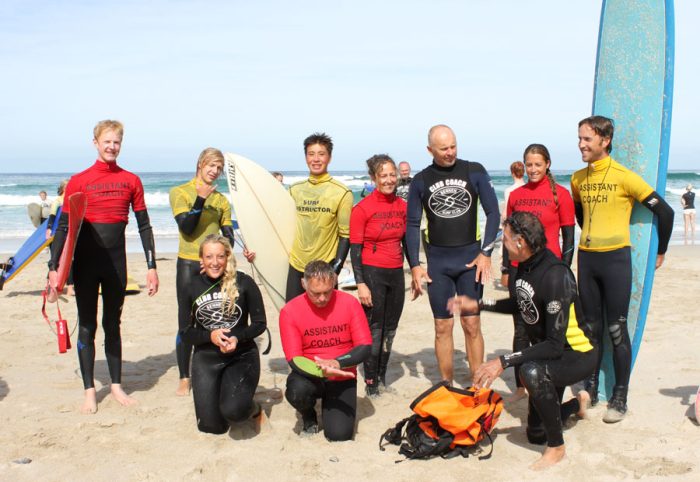 our coaches & assistant coaches 2013